Show & Tell
September 26 @ 5:30 pm

-

7:30 pm

Free – $15.00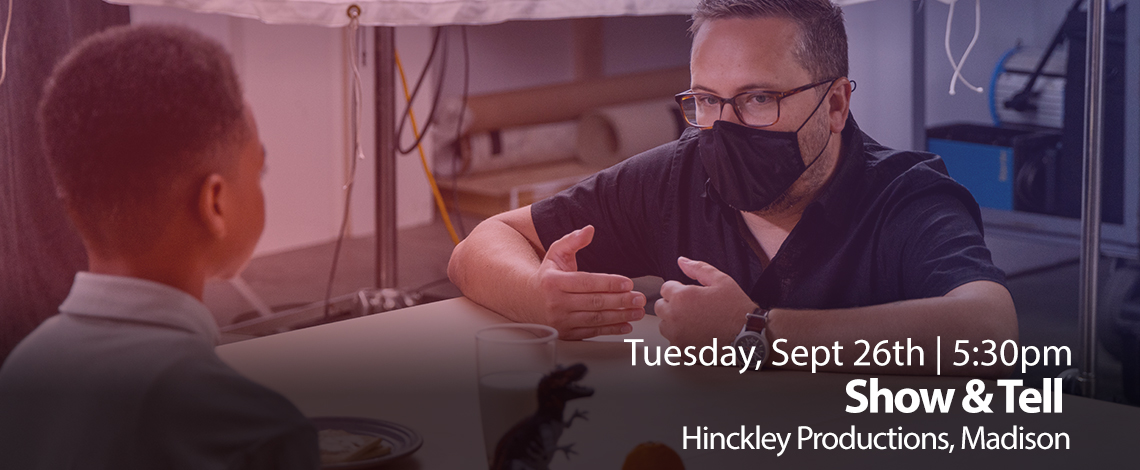 Join us on Tuesday, September 26th at 5:30 pm at Hinckley Productions as we host a panel that will share Behind the Scenes details of some of their intriguing projects. Our panelists will share creative tips, knowledge and insight on each unique project. This is a great opportunity to connect with other industry professionals and check out some amazing work. 
Our panel will feature:
Natalie Hinckley 
Director, DP & Owner of Hinckley Productions 
Natalie will discuss an upcoming live streaming project with the Frank Lloyd Wright Foundation for the Hillside Theatre in Spring Green focusing on technology (NDI cameras into a live remote workflow, live captioning, e-ticketing hybrid events, video archive & distribution, and more.)
Alejandro Miranda Cruz
Native Filmmaker & Founder of Bravebird  
Alex will be featuring the project Sacred Wisdom. Sacred Earth.
Jamie Perez
Storyteller, Videographer & Owner of Beyond Words Productions  
Jamie will be featuring the project Hope & A Future
Daniel Kinney 
Director, Editor, Writer & Owner of The Diligent Company 
Daniel will be featuring the project Milk Means More
Tuesday, September 26, 2023
5:30 – 6:00 PM Networking/Appetizers & Beverages
6:00 – 6:10 PM Announcements & Introductions
6:10 – 7:30 PM Show & Tell/ Q & A
Location: 
Hinckley Productions 
54 N Bryan St
Madison, WI 53714
Pricing:
MMP Members Free (Register in advance)
Guests $15
Students $5
($5 more at the door/be sure to register in advance)