Student & Young Professional Portfolio Workshop
April 25 @ 5:30 pm

-

7:30 pm

Free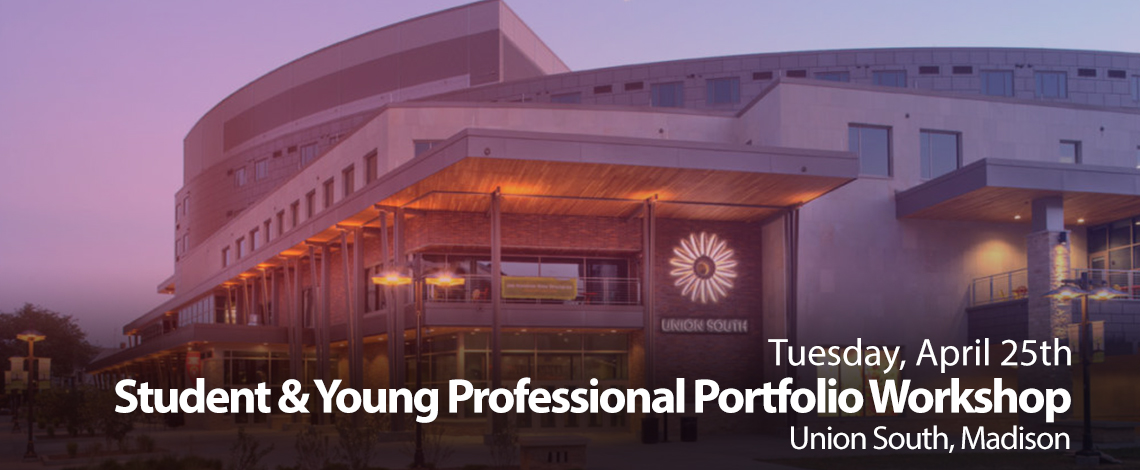 Let the Pro's critique your work & offer guidance for success!
Having a solid portfolio is vital when getting started in the industry. On Tuesday, April 25th,  both students & young professionals will have a unique opportunity to share their portfolios one-on-one with working media professionals and receive valuable feedback right on the spot. 
You'll be able to interact with a wide range of professionals including directors, producers, editors, and cinematographers. They all come from a diverse background in the industry such as national/regional commercials, web videos, documentaries, and narrative film. Each pro will provide a personal perspective about their craft and help highlight the strengths and weaknesses of each portfolio. 
No portfolio-no problem! This is a great opportunity to connect with pros and ask questions. Unfinished work is also welcome. This program is a great opportunity to gain insight into the professional media industry and learn a bit more about what's happening on the local scene. So, now's the time to tighten up your portfolio and share it with those that could help you the most. 
This event is FREE for everyone to attend. We just ask that you register before the event to help us have enough pros and food at our event.  
Students & Young Professionals: Please bring a laptop or other device with your portfolio or other work ready to share (or just come to connect with pros and ask questions). 
MMP Professionals: We're happy to have as many of you attend as possible to have plenty of pros on hand to give your valuable feedback.
Tuesday, April 25th
5:30 – 6:00 Networking/Food & Beverages
6:00 – 6:10 Announcements and Introductions
6:10 – 7:30 Portfolio Workshop
Location:
Union South
Wisconsin Idea Room on the 2nd floor
1308 West Dayton St. 
Madison, WI 53715